Angelo Nardelli Preview Collection PE 20
ANGELO NARDELLI
SPRING SUMMER COLLECTION 2020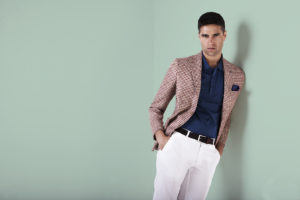 Puglia and Salento with its colors and fragrances still inspire the collection Angelo Nardelli for the PE20 season.
Light weights for cottons and ultra-fine wools as opposed to structured cotton and jute or cotton and linen fabrics.
Blended fabrics in wool, linen and silk, English-style structures for light and almost transparent jackets everywhere.
Elasticity is a must.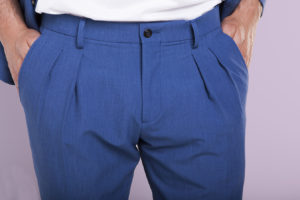 Knitted fabrics still very trendy for both jackets and dresses.
Among the innovations the brand presents it Shirt Suit, a dress with a totally deconstructed jacket and trousers with a wider and more comfortable fit, a double French-style dart
or with drawstring at the waist, and the Gurkha pants with extended strap and side buckles at the waist, inspired by the uniforms of the British military in Nepal in the 1800.
The drawings are never trivial. Small all-over plots like pied-de-poule or Prince of Wales.
Great return to pinstripes, thin vertical white lines that seem barely dashed with chalk, plain or embossed fabrics such as wool and cotton seersuckers or fluid and soft fabrics to create more and more an informal look, relying on natural nuances, such as the white, white and blue, blue, sage green, copper, and brown.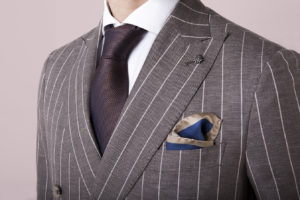 ---